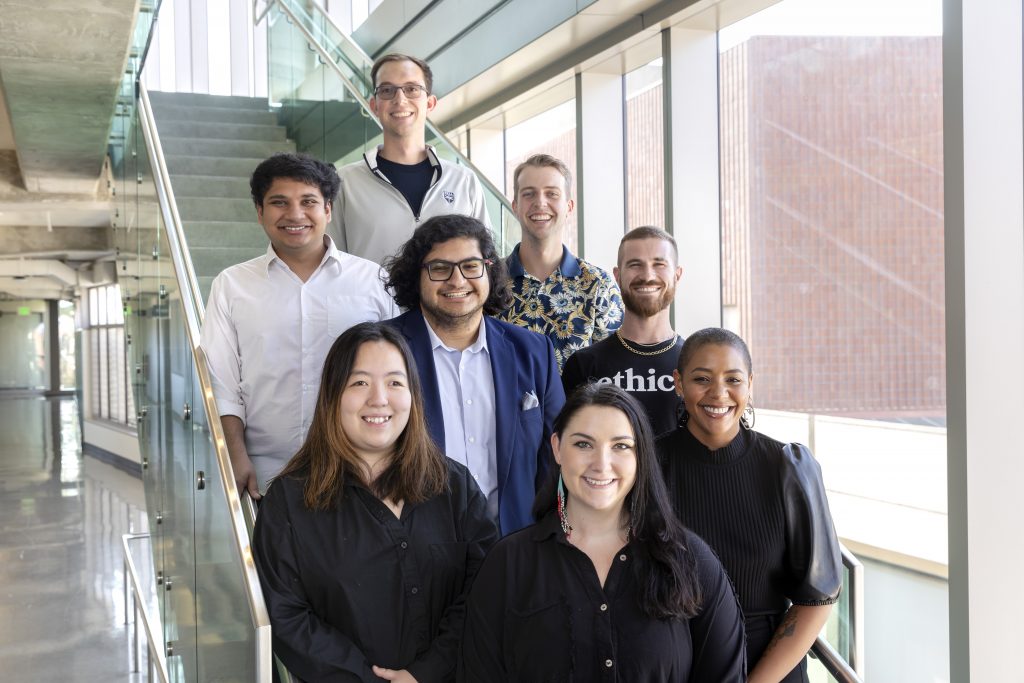 The 2023-2024 GA Executive Board in the GA office in Eshleman Hall.
Stay up to date by joining the GA mailing list.
Thanks for your interest in the Graduate Assembly!
If you'd like to contact a specific member of the Graduate Assembly, please see our list of officers and staff.
For in-person inquiries, our business office is open regularly. Located in Eshleman Hall #444, the GA Business Office is the main administrative support branch of the GA. The Business Office is currently staffed by undergraduates who work in partnership with the GA Executive Board and Project Directors to support the work of the Graduate Assembly Officers. All general inquiries ranging from funding, to room reservations, to information pertaining to current programming sponsored by the GA are handled by the Business Office. Additionally, the Business Office provides a variety of services to support the GA Projects and Executive Officers.
---
Mailing Address:
Eshleman Hall
2465 Bancroft Way, Suite 444
Berkeley, CA, 94720